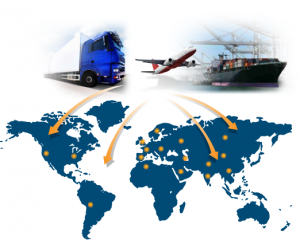 Ultra Shipping and Chartering Limited was incorporated on 4th December 2000. Since then it has realized growth in every area of its operation. This steady increase in business has afforded us the ability to extend to our customers, a wider variety of services that are unsurpassed in the industry. Ultra Shipping & Chartering Limited, however, has been mostly involved in agency services for vessels that are in need of spares, stores and other services (as seen below).
We take pride in our attitude and service provided to our principal and by extension the vessels with which we deal. We go the extra mile to provide these services, a cut above the rest.  Our agency services are provided for vessels at all ports in Trinidad and Tobago within the shortest turnaround time possible.
CHARTERING & SHIP BROKERAGE SERVICE
Able to skilfully charter vessels at market competitive prices for your cargo needs. We trade exclusive cargoes, both dry and liquid. We are successful in fixing vessels not only with cargo to and from Trinidad but also worldwide. Cargoes include grain, steel pipes, urea, lumber, D2 and crude.
CUSTOMS BROKERAGE
For our customers convenience we will clear and deliver your products to your doorstep. Our knowledgeable staff will assist in the setting up of bonds and drogher's licence for service vessels.
STEVEDORING SERVICE
We provide stevedoring services second to none, with an experience team with over 30 years in the industry.